The Almost Late Summer Motorized Coffee Gift Guide
August is upon us. Summer is beginning to wind down and Fall is on the horizon. Perhaps now is a good time to stock up and upgrade? I've picked out some recent favorites to help populate that shopping cart. (As an Amazon Associate we earn from qualifying purchases.)
Special Secret Iced Coffee Maker
Ever wanted some nice cold brew but don't want to wait 12 hours? Or perhaps you're tired of that watered down iced coffee? There's a solution, and it involves a cocktail shaker. Pour some ice into the shaker, add hot coffee or espresso, shake, and enjoy a smooth aerated experience. My current favorite is the OXO Good Grips Cocktail Shaker, great price and insulated.
 OXO Good Grips Cocktail Shaker,Gray
Artwork - Respoke Collection
The Summer is almost over, either you've been able to enjoy some socially distant time outside or you've been staring at the same wall for hours on end. Now's a good time to change things up. Freshen up your home or office with a custom print of your very own car! You've spent all that time making it look good, gaze admiringly at it from the comfort of your favorite chair. Check out their site to get your custom car wall art!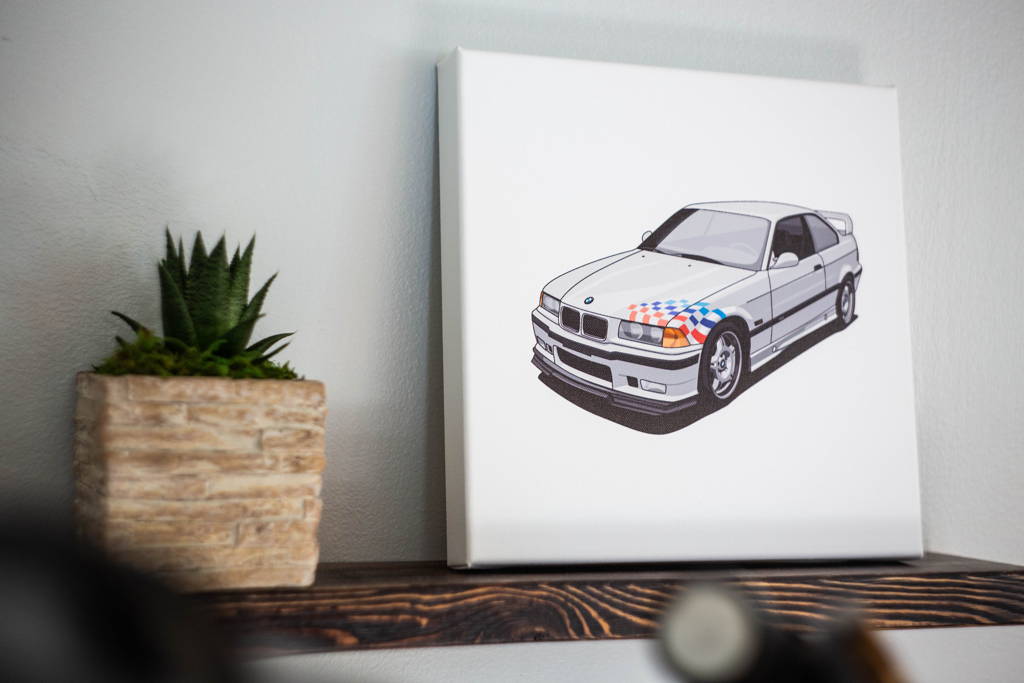 Sim Racing Wheel
Ever reminisce about the early 2000s and double clutching? Perhaps you've had dreams of finding the racing line through a particularly difficult chicane?  Do I have the idea for you, Simulation Racing. Also know sim racing for short, is a quickly growing genre that's garnered attention from the highest levels of motorsport as an option during quarantine. Be forewarned, it's easy to lose track of time. I've been mastering the art of sim racing with the Thrustmaster T300.

Wheel Cleaning 
As we breach into Fall, all too quickly can your wheels begin to look like they're made of mud rather than steel. Treat your wheels right, keep'em nice and shiny. Nanoskin has a great assortment of products and their wheel cleaner is no slouch.
SPEEDY BRITE Organic Wheel & Tire Acid Cleaner

Motorized Coffee Company
(how else are you gonna use that cocktail shaker?)
WE HAVE A BUNCH OF NEW COFFEE, try it out and leave a review, let us know what you think! 
---